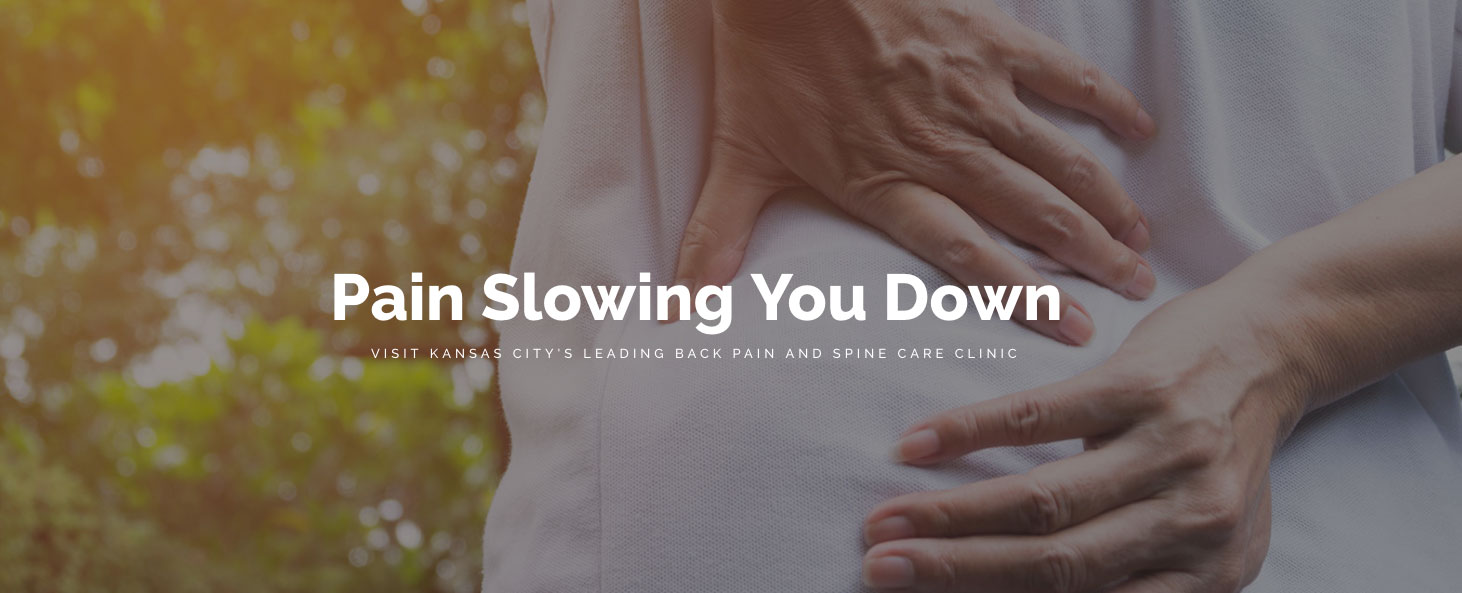 Am I a candidate for Outpatient Spinal Surgery?
If you are suffering from chronic neck, back, and/or nerve (sciatic) pain and have not found lasting relief in conservative treatments, such as chiropractic care, physical therapy, medications, or steroid injections, we encourage you to research our potential outpatient spine procedures. Many patients who have a nerve compressed along their spinal cord can result in both local and radiating pain.
Traditionally, many spinal surgeries require overnight or extended hospital stays. By performing spine surgery as an outpatient procedure at a state-of-the-art surgery center, we've eliminated additional hospital-associated costs and lowered the recovery time significantly.  In fact, patients are up and walking just hours after surgery, and leave our facility that very same day*. At Premier Spine Care, our outpatient procedures can help you find relief from the pain caused by some of the most common spine conditions. While nerve compression can be caused by a number of factors, it is usually a result of spine conditions that we can potentially treat with outpatient surgery at Premier Spine Care.
Common Conditions
Spinal Stenosis, 

Disc Herniations, 

Bone Spurs, 

Pinched Nerve, 

Sciatica

, and Arthritis of the spine

*Individual spine conditions, treatment and recovery times may vary. Each patient's experience with outpatient spine surgery will differ and may require a more extended stay
Premier Spine Care Physicians
Faster Recovery. Better Results
Second Opinions Sometimes Matter Most
When it comes to something as important as the spine, all diagnoses are not created equal. In such a complex and evolving field of medicine, often there will be multiple approaches to one patient situation. Tell us a little more about the "first opinion" you received and we will help you gain clarity and the confidence to take the next step that is best for you.

Workers Compensation for Back or Neck Injuries
Many occupations place workers at high risk for back injury every day. You might be surprised to learn how extensive the list is! If you have suffered a work-related neck or back injury, you know the cost is measured by more than lost wages. The team at Premier Spine Care are the best and can help you in your workers compensation situation.
"I was very apprehensive about any kind of surgery, let alone spinal surgery. After meeting with Dr. Ciccarelli, his p.a. And his staff, I was relieved and felt I was in good hands. After surgery, post surgery consultations and checkups… I would recommend Dr. Ciccarelli to my closest family members. Referring my family to Premier Spine Care isn't an issue, so of course I'd recommend it to a friend acquaintance or stranger. Friendly knowledgeable and helpful. Proficiency goes without saying." – LaMont, Raytown MO
"I would recommend Dr. Adrian Jackson for those in need of a back specialist! After taking Conservative maintenance with my back which actually ended up being a very bad herniated disc, I made the decision to have a Microdiscectomy done on on my L4/L5 disc. The steps he took and the calm and very patient communication he had with me made me feel very comfortable of what journey I was taking to better my back. He kept everything a 100% real with me about outcomes of what I can expect." – Aya, Lenexa, KS
"I had been struggling with severe back pain for 6 months. I had tried all recommendations given yet got no relief. I was referred to Dr. Ciccarelli and for the first time I felt really listened to. After many months in severe pain, it was so welcomed. I ended up having surgery and through my entire process I was treated with such wonderful care. Even post surgery with minor issues I had to to an unknown allergy, he was available and genuinely cared. I have my life back!" – Hollie
"I recently moved to Kansas City. I was in extreme pain without relief and unable to stand straight. After a quest to alleviate the pain through chiropractic and acupuncture methods, I found Dr. Jackson. I was diagnosed with a herniated disc. Dr. Jackson was caring, honest and gave me hope that I was not going to be in excruciating pain forever. I am 2 months out of surgery and honestly can say he changed my life. He & his staff took incredible care of me through the process. Thank you!!!!" – Leawood, KS
Premier Spine
5525 West 119th Street, Suite 210
Overland Park, KS 66209
Premier Spine
5525 West 119th Street, Suite 210
Overland Park, KS 66209